Digitemp Temperature Controller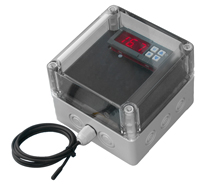 The Digitemp is a permanent display electronic temperature control device designed to safeguard your installation against fluctuations in temperature.
Fully programmable
Three separate heater outputs
Waterproof (IP67)
20A output
-50 degrees to  +150 degrees
Available in 110V and 240V models
Brackets available for pipe mounting (either dual leg brackets or a single bracket).
Digistat Complete With Plug & Socket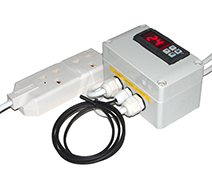 A versatile digital controller that plugs straight into the mains and will switch up to 3kW. Perfect for preventing frozen pipes in residential and commercial locations.
Switches up to 3kW
13A power rating
Easy self-installation
Waterproof (IP65) with waterproof sensor